AI Powered, Chat App with Instant Translation and Reward System
Featuring built-in text and voice over translation, high quality video, secure encryption and much more.

The next step on the roadmap is integrating our smart devices onto the app. Ultimately, we aim to dismantle the barrier for communication between humans and machines, making it as user-friendly and intuitive as possible for everyone to use.

Speak Freely
Instant text & voice translation.
Phone Calls
You can call any 2U number, anywhere.
Group Chats
Group chats up to 25 people.
Encrypted Messages
No one can see your private data, including us.
Crypto Rewards
You can earn 2U Points and cash out when you invite friends.

Carbon Neutral
All our technologies are carbon neutral.
How to Register?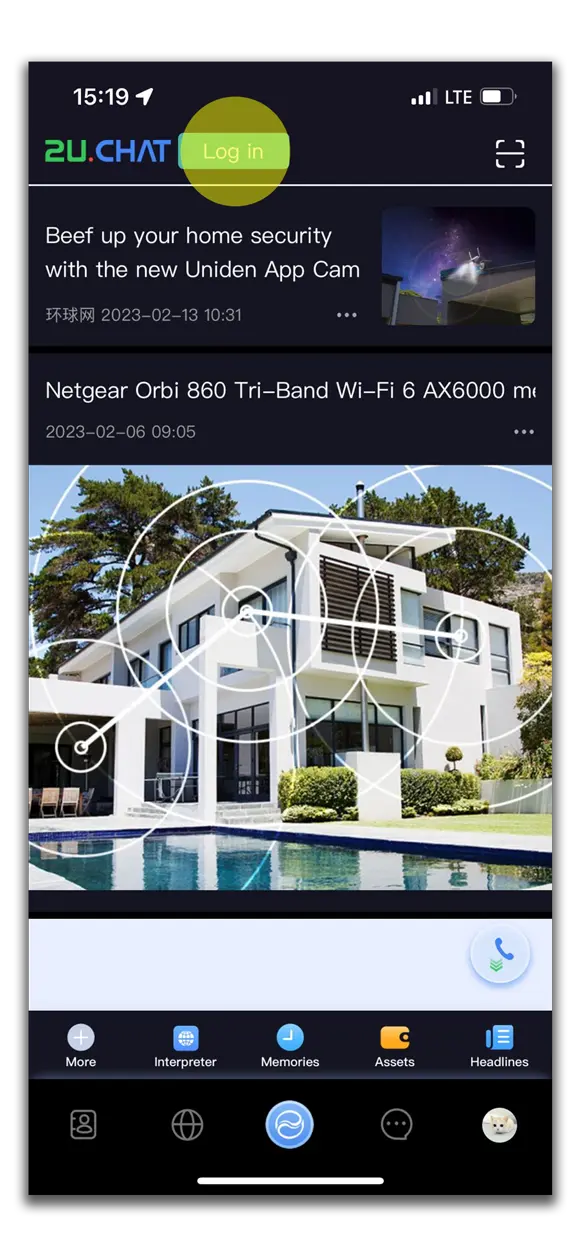 Step 1. Click on Log in
Step 2. Switch to register tab. After filling the form click on "Send Verification Code"
Step 3. Enjoy 2U.Chat!
We are a Community Grows and Evolves Together
Any questions?
Check out the FAQs
Still have unanswered questions and need to get in touch?
2U.Chat is the super app, all-in-one messaging app that revolutionizes the way you communicate globally. Our innovative app features built-in text and voice live AI translation, making it easy to have conversations with anyone, anywhere in the world. Stay informed with our built-in news aggregator, and earn crypto just by using the app. With the crypto wallet and exchange integrated, the app allows you to manage your digital assets while on the go. Join us now and experience the future of messaging!
2U.Chat is unique in several ways:
Live AI Translation: It offers live translation of messages and video calls, which makes it easier for people who speak different languages to communicate with each other.
News Aggregator: It has a built-in AI-powered news aggregator that provides users with the latest news and information based on your interests.
Token Earning: The app also allows users to earn tokens by using the app, which can be spent on the platform or withdrawn into any fiat currency. Each 2U user has an equal opportunity to profit from the 2U platform. But an earlier accession to us means more easily establishing your own business circle to get more dividends from 2U's rapid growth.
Integrated Crypto Wallet and Exchange: The app has an integrated crypto wallet and exchange, which makes it easier for users to manage their cryptocurrencies and exchange them.
The vision of 2U.Chat is to create a mass entrepreneurial service tool that denaturalizes profits and creates an entrepreneurial service platform for people to share wealth, advocating openness, fairness, sharing, and large-scale collaboration.
You can download 2U.Chat directly from the official website, the Apple Store, Google Play Market, or major application markets by searching for "2U".
You can register as a 2U member by linking with your mobile phone number, email, or third-party ID (Google, Facebook, or WeChat) through the 2U app. You can also register directly through a 2U registration page shared by others.
Do you want to leave feedback on 2U Chat app, or you have a business proposition for us? Shoot us an email or contact us via this form!
Subscribe to our newsletter to stay informed about latest updates